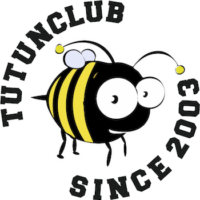 SPORT IS FUN!
Experiencing sport in a safe and fun way at Tutun Club
Swimming and water sport courses range from sailing to surfing and catamaran: thanks to a wide range of sports equipment and experienced and capable instructors, the Tutun Nautical Club is ideal both for those who are already autonomous and experienced, and for those who approach the world of sailing sport for the first time.
Trips, Hire and Bike courses of all levels to gain greater safety on two wheels and discover the beauty of the Etruscan Coast.
Tennis Courses for adults and children, to get you closer to the sport and spend your time on holiday doing activities in the open air.
At Tutan Club we organise lots of activities for both individuals and groups.
ALL THE
ACTIVITIES

FOR YOUR HOLIDAYS
CYCLING TOURS!

Discovering wonderful places, immersed in the wild and uncontaminated nature of the Etruscan Coast and spend a day outdoors with friends or family! We have designed and mapped routes to suit all difficulty levels for you with breath-taking scenery.
SOME PICTURES FROM
Tutun Club
GROUPS
Events, Teambuilding exercises, Themed Parties, Birthdays…
WATCH OUR
Video

TO SEE MORE AT

Tutun Club