WHY CHOOSE TUTUN CLUB NAUTICO? FOR ALL THE SPORTING ACTIVITIES IMAGINABLE!!
Tutun Club Nautico, located in San Vincenzo on the Tuscan coast, offers watersport lovers a wide range of sporting equipment to enjoy the fantastic and clear sea that bathes our beautiful coastline.
HIRE/RENTAL
Those who already practice water sports independently can rent all the equipment at the Nautical Club. The Club's fleet consists of Wave Surfing, Stand Up Paddle boards (SUP), RRD Windsurfing, Laser Sailboats, Hobbie Catamarans, Canoes, and Pedal Boats.
COURSES AND LESSONS
The Tutun Club offers the possibility to attend courses and lessons with FIV and VDWS instructors. For the little ones there are collective courses and private lessons to learn quickly; individual lessons are also available for people with physical, intellectual or sensory disabilities followed by specialized instructors.

BOAT EXCURSIONS AND SNORKELING
Do you want to Snorkel or a go on a Boat Trip? The Tutun Club offers you sailing or motor boats with or without an instructor to discover the most beautiful corners of the Tuscany coast.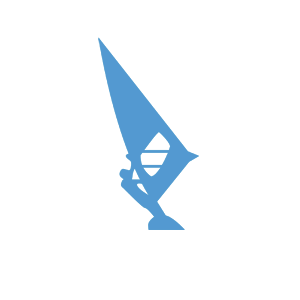 A sailing specialty, Windsurfing consists of moving on the surface of the sea with a board driven mostly by the determined propulsive action of the wind on the sail as well as by the waves of the sea. In addition to equipment rental, private lessons or courses are available to approach the sport for the first time in complete safety.
Whoever thinks of the waves of the sea cannot help but think of surfing!
Treat yourself to a ride on the crest of the Tuscan sea waves. At the Tutun club you can rent surf boards, take private or group lessons to learn new techniques, perfect yours or get closer to the fantastic world of Surf for the first time!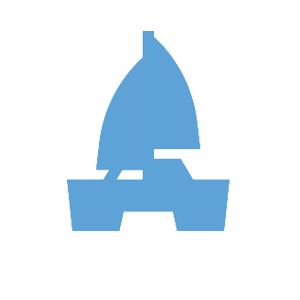 Discover the coastline with our Catamaran!
The Catamaran is an ancient boat formed by two hulls connected by a structure called a bridge. In the Tutun Club's fleet you can rent Hobie Cat Catamarans and spend a different kind of day admiring the wonderful landscapes off the Etruscan coast by boat.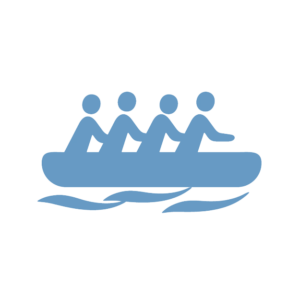 Have fun with friends and family renting out pedalos to peddle out to where the water is more blue and be brave diving in the deep end for a regenerating bath a short distance away from the coast.
For more extreme fun sign yourself up for our summer attraction the 'Banana Boat'. All seated upon a giant inflatable banana pulled by a motorboat!
Garunteed fun!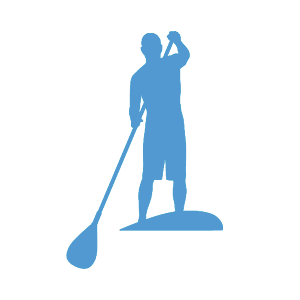 Those who have tried it speak of a completely unique sensation on the SUP, it's as If you can walk on water!
Book yourself in for a lesson of SUP to learn a new sport together with our skilled instructors from the Tutun Club. If you are already experienced then save yourself from lessons and hire a SUP and enjoy your 'walk' out to sea!
Try a new and fun experience water skiing.
The bizarre union of surf and snow skiing, where the skier is pulled by a speedboat using a nylon rope.  Similar to water skiing, the Tutun Club offers wakeboard practice which is a fusion of waterskiing and snowboarding.

Alone or as a couple, canoeing is a fun sport to try even as a beginner.
Tutun Club hires out canoes to those experienced and private lessons are available for beginners.
GROUPS, TEAMBUILDING AND ORIGINAL GIFTS

Are you a group of friends who have to celebrate a bachelor party? Does your company have to organize a Team Building Event and don't know what to do? Contact us and we will organize a day tailored to you!

Tutun Club Nautical team is available to organize trips, excursions and activities suitable for groups of all ages. An opportunity to have fun and play sports in the open air, in the splendid setting of the Tuscan Coastline.
WEBCAM